Nordenskiöld Lodge, Svalbard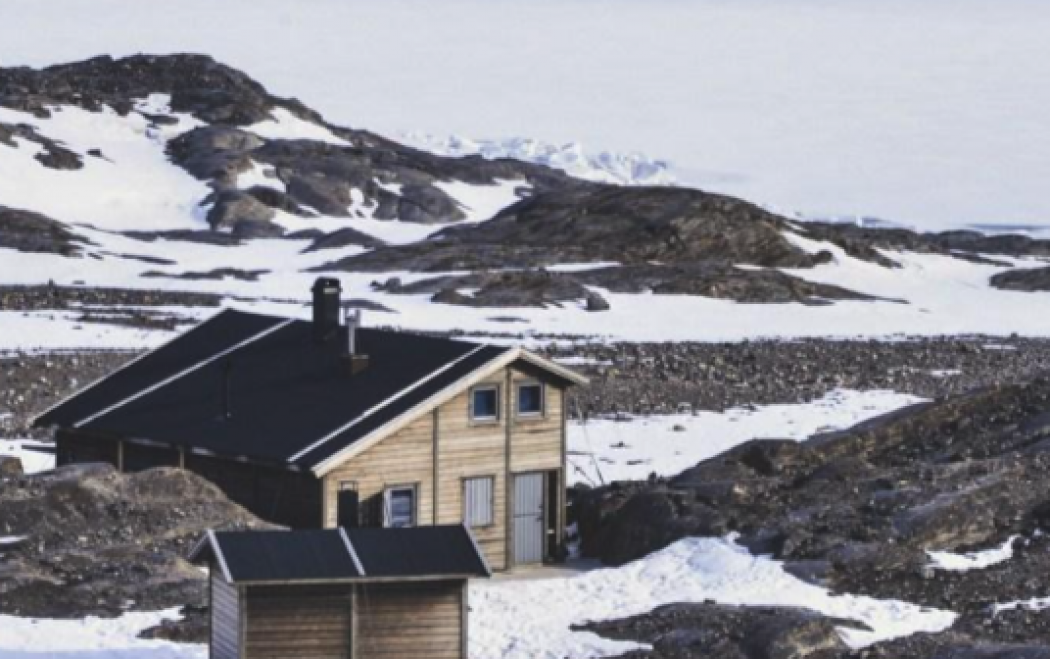 From a no man's land to an all human's land
Before we dive more into all the fun you can have in Svalbard, let's first give you some background info: Svalbard was discovered by Willem Barentsz in 1596. After him, English and Dutch, Norwegians and Danes followed, and eventually Russians. First and foremost, to exploit natural resources, but tourism and expeditions also took place early on. Until the Svalbard Treaty was signed in 1920, Svalbard was considered a "no man's land", where everyone had free access to hunting and traveling around. Through the Svalbard Treaty, Svalbard became part of the Kingdom of Norway, and Norway took the responsibility to conserve its endangered animal species, habitats, and heritage sites.
Svalbard comprises all islands, islets and reefs that lie between 74 ° and 81 ° north latitude and 10 ° and 35 ° eastern length. Spitsbergen is the largest island, where the Newtontoppen is the highest mountain, 1713 meters above sea level. The landscape consists of mountains, sea ice and glaciers, and changes its appearance with three seasons: summer, polar night, and winter. There are currently 29 protected national parks and nature reserves on Svalbard, which together make up about 65 per cent of the land area.
There is a great diversity of people in Svalbard, many with an adventurous soul. There aren't any original local or indigenous people for say, but most people who go there remain forever "Svalbardians" in their hearts. Longyearbyen is the world's northernmost urban community with inhabitants from about 50 nations. People from all the countries that have joined the Svalbard Treaty have the right to do business there. There is a Russian mining town in Barentsburg, a Polish research station in Hornsund, and in Ny-Ålesund is an important base for many international researchers.
Alright, now that you've heard all about how fascinating Svalbard is, we can move on to some exciting adventures you can embark on there. Our list of activities and places to stay is not an exhaustive one, but it can give a pretty good idea about what is available there. And, hopefully inspire you as much as it inspired us to explore the North! We would be delighted to start organizing the perfect journey in the Arctic for you, so feel free to get in touch!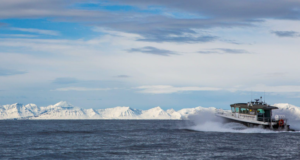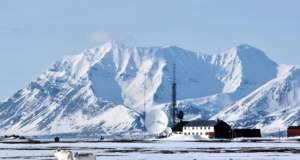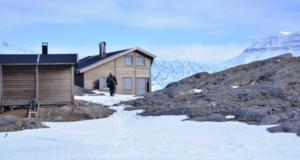 Dog sledding has been and still is a major mode of transport in Svalbard. When ports and fjords become icebound, this is how Svalbardians get essential supplies delivered. In the winter and spring, when the ground is still frozen and covered with snow, there are no limits to where you can go on a dog sled and it will all depend on what you want to get out of your North Pole trip. Shorter trips usually take place in the vicinity of Longyearbyen. On multi-day expeditions, you'll find yourself quickly turn into an avid explorer. Discover Svalbard's unique wilderness with a pack of powerful huskies. You will get to harness, feed, and look after your own pack, so don't be surprised if you end up falling in love with these amazing animals! We absolutely did! 
It's quite extraordinary to travel off the beaten tracks by dog sledding. But, at the end of a long day exploring the North, there are no better feelings than to arrive at a warm and comfortable tent camp or cabin, and a three-course dinner awaiting you! We'll arrange for all the necessary supplies and equipment to make your North Pole adventure one to remember.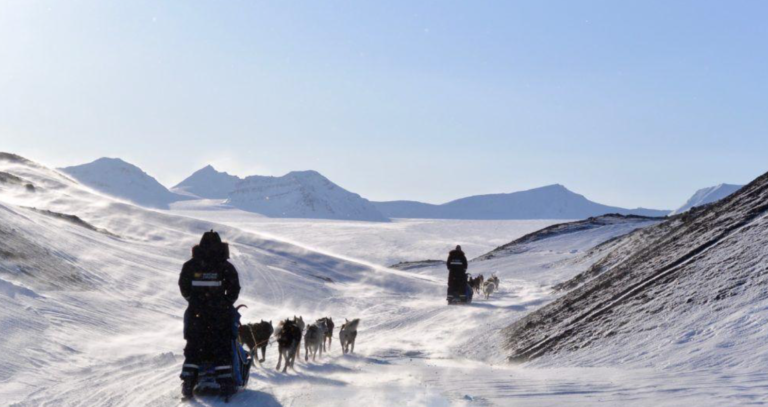 Snowmobiling in winter wonderland
Snowmobiling in Svalbard will enable you to cover huge distances in a magic winter wonderland. Indeed, in only one hour on a snowmobile you can be more than a day's march ahead. This makes the east and west coast of Svalbard, as well as the Van Mijenfjord, accessible. Visitors are also allowed to snowmobile in the western and central Spitsbergen area. This is the realm of the polar bear. So, watch out for seals resting and polar bears hunting in a unique icy wilderness. Since it is possible to travel from one outpost to another with snowmobiles, you could easily combine different stays at two or more of our partnered hotels and lodges, plus explore the remote mining towns across Svalbard!
Vast fields of snow (i.e. some sixty thousand square kilometers of pure nature) await those who wish to ski in Svalbard. Besides downhill skiing trips on peaks nearby Longyearbyen, several days ski expeditions into undisturbed snowy wilderness is also a great option. On backcountry ski tour, you'll get to traverse mountains, glaciers, tundra, and sea ice. The spring is the best time for such adventures in Svalbard.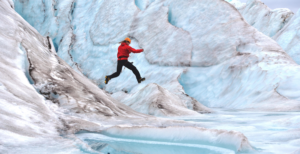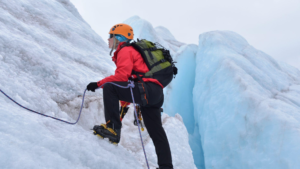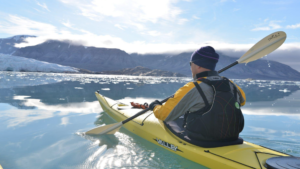 The Svalbard icefields - a glacier Eldorado
Considering that more than half of Svalbard is covered by alpine glaciers, this is the perfect place for glacier hiking. Svalbard offers glacier explorations of various length and difficulty levels. You could opt to tackle crevasses, moraines and ice caves, or leisurely stroll across blue ice in an ever-changing glacier landscape. On many ice walks, no previous experience or special skills are needed. But, the more experienced ice climbers will also have a chance to test their skills on impressive challenging ice walls.
There are daily boat departures to the Isfjord area directly from Longyearbyen. Large comfortable or open small boats can bring visitors to numerous breathtaking wildlife spots. From there, rest assured, your skipper will jump off the boat with you and double up as your onshore guide/polar bear watch. Svalbard is also a popular ocean expedition destination. Every year several ships cruise around this archipelago that's perfectly situated halfway between Norway and the North Pole. You'll just have to step aboard one of the ships, unpack, and for the next few days simply enjoy the natural beauty of Svalbard.
Gourmet dishes for the foodie in you
Food matters, and more so in the high Arctic where so many expedition parties have suffered from starvation, scurvy and malnutrition. So, why put yourself through all this when there are now several superb restaurants in Svalbard? From basic and solid to extravagant 10 course dinners, we can arrange for you to have a gourmet experience, even in the Arctic… Did you know that the world's northernmost town Longyearbyen features one of the largest wine cellars in Europe, with more than 20 000 bottles! A local permaculture food production provides the restaurateurs with fresh produce, and even fresh quail eggs. If you want to do something particularly special this year, we suggest travelling to the end of the world to relish a full-course gourmet dinner at the outpost Isfjord Radio Adventure Hotel.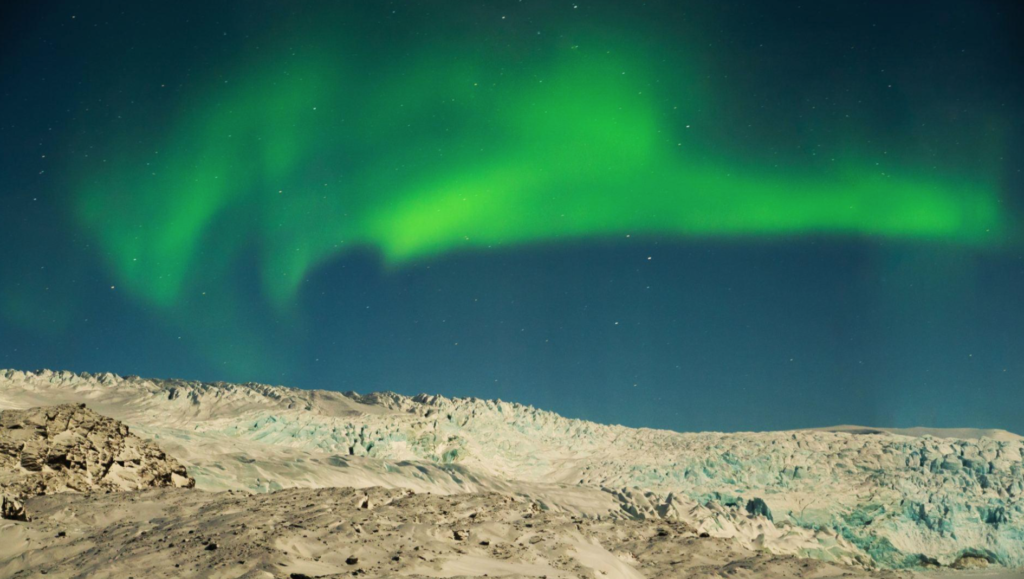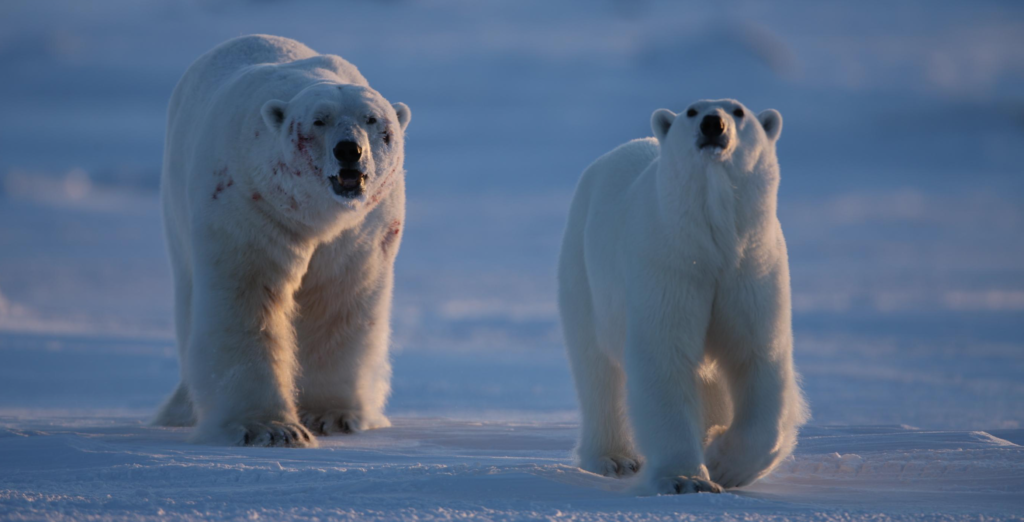 Every property we offer in Svalbard is unique, brimming with exciting features, and catered by a dedicated team that will create for you the ultimate bespoke travel experience. We have access to an array of exclusive, quirky, and luxurious accommodation options and can hand-pick the best locations for you to choose from. Whether you are looking for stunning views, gourmet food, friendliness, cozy atmosphere, being popular with the locals or anything else, we'll make sure to find you places that will check all your boxes.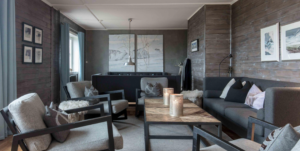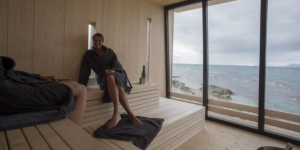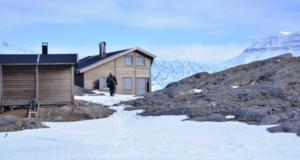 We can offer many accommodation options in Svalbard, and it might be worth combining a few. Nevertheless, we would like to mention the Nordenskiöld Lodge as one of our favorite picks. Nordenskiöld Lodge is nested in the glacier moraine, at the foot of the mighty Nordenskiöld glacier. The Nordenskiöld glacier is part of a larger glacier system stretching all the way to the north coast of Spitsbergen. This makes the northern parts of the high Arctic Archipelago very accessible from the lodge. In fact, the lodge is as far as you can go on motorized vehicles – from there on, it's either skis or dog sled if you want to explore further.
The Nordenskiöld Lodge is certainly far off the beaten path, in one of the most remote and wild part of Spitsbergen. Enjoy a complete digital detox combined with exciting adventures far away from civilization. Strap on your crampons for a glacier hike and explore the hummocky moraine on foot. Or, even better, paddle alongside the glacier front while observing a diverse wildlife. As the arctic night sets in, you can wrap yourself in warm blankets, and listen to the Arctic silence. Occasionally the glacier will speak with cracking sounds and sometimes even roar loudly as pieces of ice break off the its front. 
The lodge has five bedrooms with fantastic Arctic views and a traditional wood sauna. There is no running water or electricity though. Thus, wood is used to heat the cabins and sauna and get drinking water by melting ice from the glacier. A stay at Nordenskiöld Lodge can be a splendid experience if you are craving a break from your busy life.